MPC is a registered Trade Mark that represents Manfield Publishing Corp.
From 1978 Manfield Publishing Corp. has been publishing music that is relaxing, soothing and by accomplished musicians. It releases this music under the label MPC Music, a wholly owned subsidiary.
MPC has been involved in supporting the Variety Club of Ontario; Hip Hip Hooray, an event of the Orthopaedic Foundation; Project Scarecrow, an event to bring awareness to perils of drinking and driving; Toronto West Rotary and many other projects that support our community.
The CEO and founder is Ronald Manfield and can be reached by email at information@mpcmusic.com.
Ron Manfield
Recording Artist/ Pianist/ Songsmith/ Producer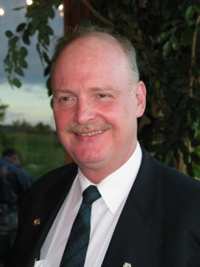 Ron Manfield recently produced "50 Years – the NORMAN AMADIO trio", one of three albums recorded by Norman Amadio, one of Canada's premiere musicians, at the Glenn Gould Studio CBC Toronto.
As a singer/pianist, Ron's performances  appeal to mature, sensitive listeners. Exceptionally well-received by delighted audiences, they are warmed to his performances when he combines his mellow voice with unique piano stylings. His albums include: Dreams of Christmas and A Man, A Concert and His Music on Manfield's music label MPC Music. The label also handles the distribution for Guitarisma featuring Bobby Edwards.
Ron made his first professional appearance at the age of seven, playing piano on CKVL Radio in Quebec. Born and raised in Verdun, Quebec, he began writing at ten, studied music in Montreal and turned professional in his early teens. It was then that Ron went to New York City to continue to realize his creativity and established a sense of commitment to the music industry. Maintaining a personal approach to his work, both as a writer and a performer, he has played his versatile repertoire on the piano lounge circuit across Canada and the South Western United States. Along the way, he met prominent artists who provide him with his sense of dedication and direction.
Ron currently resides in Toronto, Ontario.
For more about Ron, his music and MPC download a copy of the brochure below in English or Spanish.
Download
Bob Carey
The Man, The Horn, The Band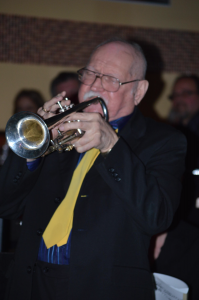 You won't see Ron Manfield in concert without the accompaniment of Bob Cary and his orchestra.
Bob is a celebrated trumpeter and flugelhornist who was born in Rhode Island in 1940, and graduated from the famed Berklee School of Music.
He was lead trumpet with The (New) Tommy Dorsey Orchestra and toured extensively with that band throughout the late '70s and early '80s, later working steadily as a sideman and, frequently, bandleader on major cruise lines.
"Bob is an originator and possesses a rare, gifted talent," says Ron Manfield.  "This guy not only blows up a storm, he is also a brilliant arranger and writer of charts.  When I first met Bob, I knew I had at last met a bandleader & arranger who understood my music & could breathe life into it as I began to plan my U.S. tour. "
Where big bands are concerned, Bob Cary is the real deal — a veteran of both Dorsey bands, who's played with the legendary Judy Garland at Carnegie Hall, Peggy Lee, Tony Bennett and as well as Sonny and Cher. Bob is a member of the International Trumpet Guide, The American Federation of Musicians, and the Glenn Miller Appreciation Society in the UK.
In 1972, Bob relocated to Toronto, Canada, where he is best known for establishing his 19-piece band.
Incorporating some of Canada's top-tier big band musicians, the Bob Cary Orchestra is one of a very few big bands in Canada that can claim to have a direct connection to the Big Band era. The Bob Cary Orchestra has been called "Toronto's original New York Style" big band. More about Bob here…